How to Play Bingo with Cards
Learn how to play bingo with cards. Card Bingo is bingo with playing cards. Turn bingo into a card bingo game!
Card Bingo Game Rules
| Players: 2-10 | Type: Matching | Supplies: 2 Decks |
Objective
The objective of card bingo is to be the first player to flip down all their cards.
Deal
Deal each player five cards, one at a time from the first deck, face up. Take the remaining cards from the first deck and remove them from the game. Place the second deck face down in between the players.
Setup
Each player will take their five cards dealt to them and place them in a row in front of them face up.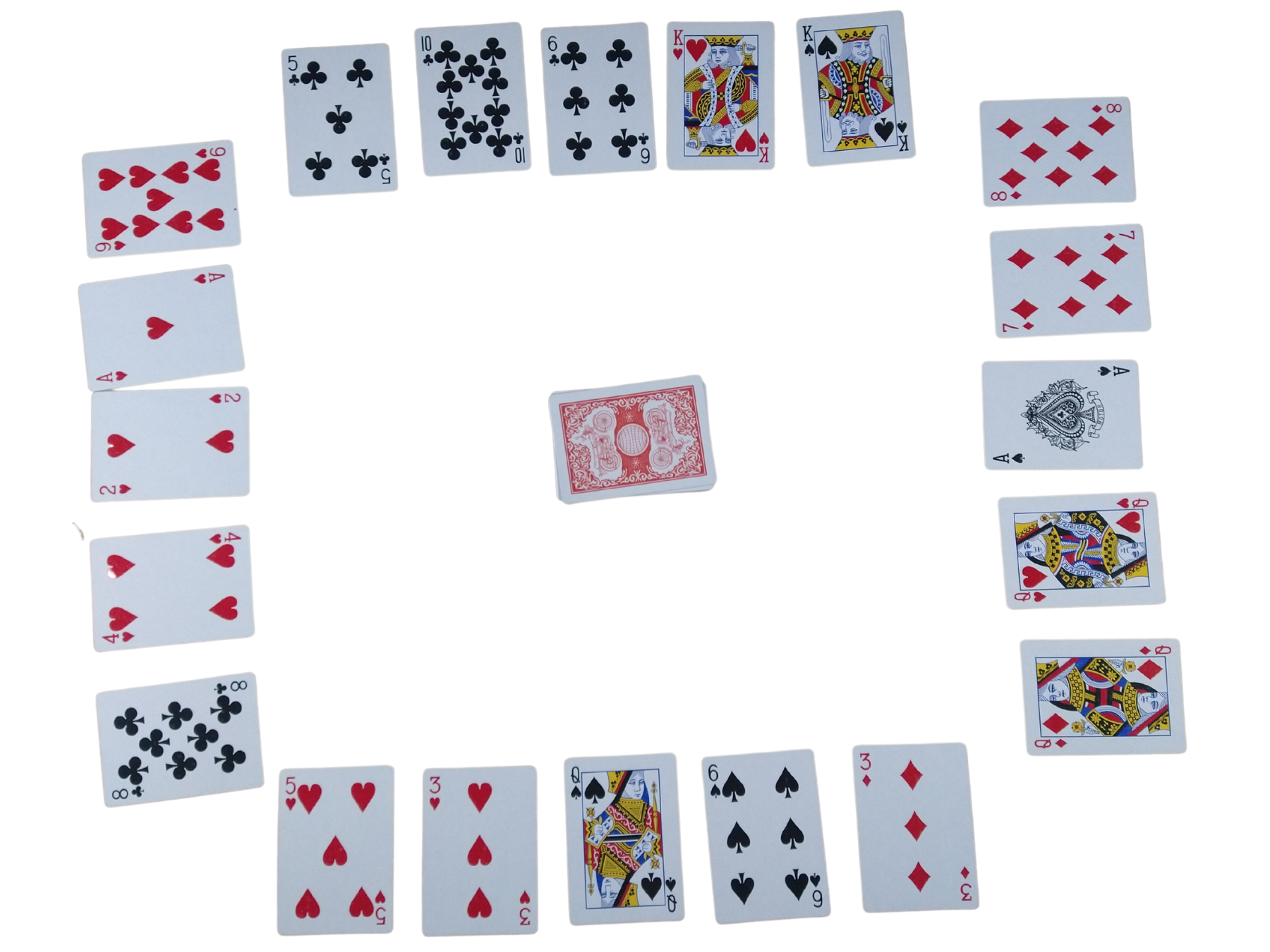 Game Play
Assign someone to draw cards one at a time or take turns. Draw a card from the deck in the middle and put it face up into a discard pile. If your card matches the card that was drawn, flip your matching card face down.
Winner
The first player to flip all five cards face down shouts "bingo" and as long as they are correct, they win.